Hey there everybody! Thought I would do a special giveaway for making the TOP 24 with my design "Sleepy Tipi". I put together a set of Halloween inspired vectors and they're for free. All made from hand drawn images. Without question i appreciate the votes for my 10K sub, and would surely appreciate more, in the end tho just make sure you vote for all and any of your favorite designs. It's a great group of designs and designers. I wish everyone the best of luck.
FREE Halloween Vectors by Qetza
Here's a small preview of the images together.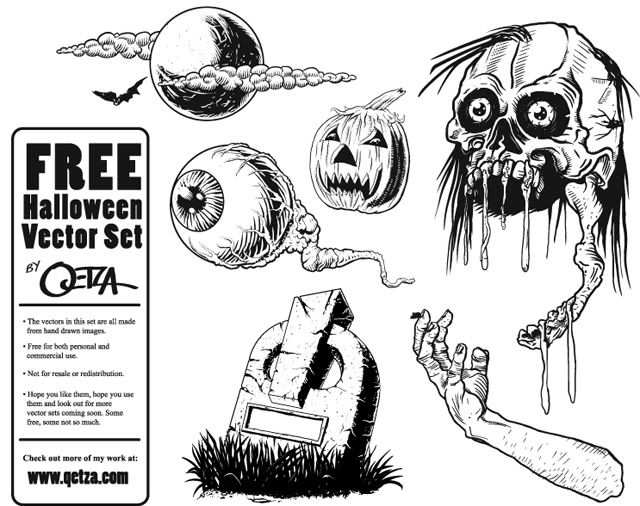 Here's a very quickly put together promo pic. meh. I'm sure you'll have better results.