Hello all,
I am working on a few designs at the moment, and here is one I am spending a good amount of time on.
I am making a comic art-style illustration of a huge pterodactyl. For the most part, I am making it's head/upper shoulders be the majority of the tee, with the wings going out to the sides and sleeves.
I have a final sketch which is a lot smoother and more complete (finished wings + claws), but here is one of the drafts I did just to give you an idea.
It might be easier to envision if it were already an illustration, but I wanted to get some peer critique beforehand – I am asking for any ideas for changes (such as adding teeth or wings cover the back) as well as color ideas (e.g. black, red, purple on white tee shirt).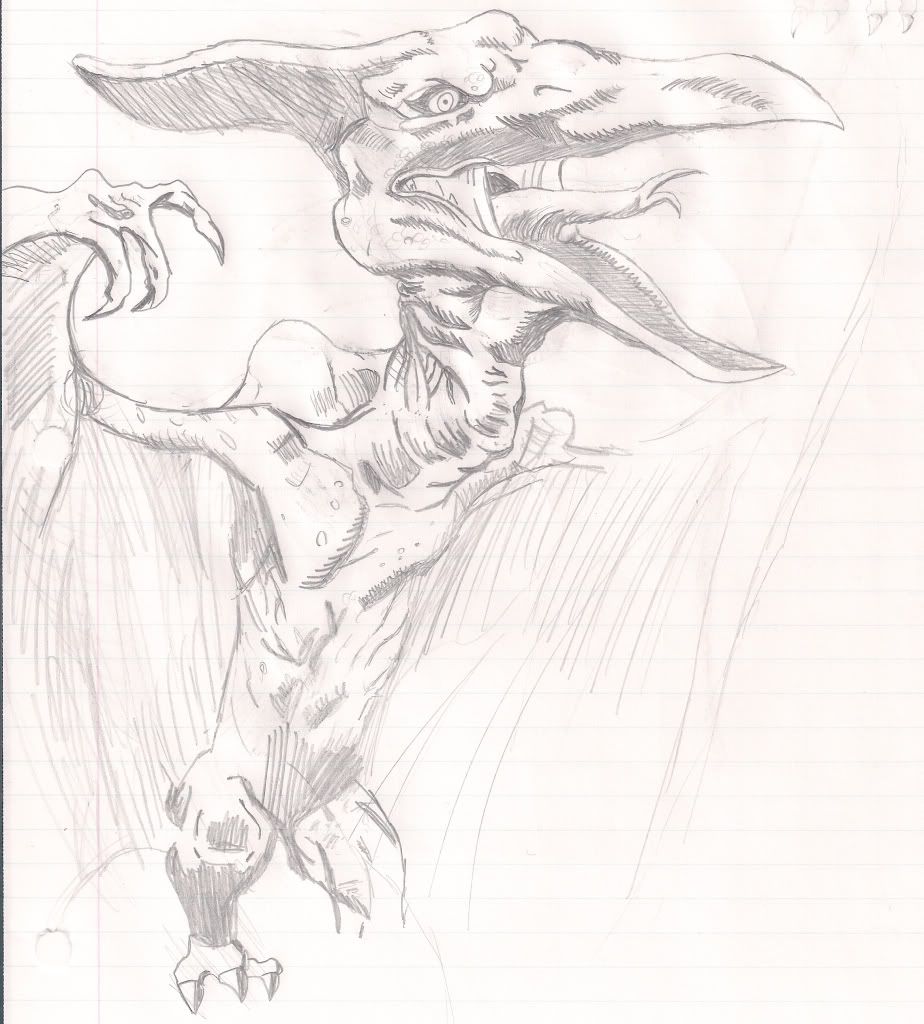 Thank you in advance. I'll update with the illustration for a resolution of the color scheme.